Advanced development of Protein Data Bank extended as the Data-driven research platform.
Category
In progress

Database Integration Coordination Program (DICP)

Projects funded in FY 2022_Full-fledged
Name and affiliation of Research Director
KURISU Genji
Professor, Institute for Protein Research, Osaka University
Outline of R&D
PDBj will be effectively updated and stably operated as a Japanese hub of Protein Data Bank (PDB) and Biological Magnetic Resonance Data Bank (BMRB) under the international agreement of worldwide PDB. We will also work to address the recently increasing new entries utilizing AI-based predicted template structures and help non-structural biologists to filter the entire archive for AI-based machine learning researches. Pre-calculated cavity information will be automatically annotated and also released upon weekly updates.
Main database(s) subject to research and development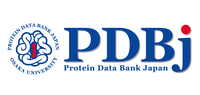 Period of research and development
Apr 2022 to Mar 2027
Documents
Reports
Grant Number
JPMJND2205