The Life-Science Database Integration Project implements two programs aimed at database integration:
" Core Technology Development Program" and " Database Integration Coordination Program".
Core Technology Development Program
Outline: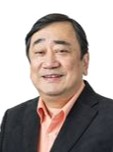 With the aim of further integrating Japan's bioscience databases, the National Bioscience Database Center (NBDC) will be established at the Japan Science and Technology Agency (JST) on April 1, 2011, with the merger of the Integrated Database Project of the Ministry of Education, Culture, Sports, Science and Technology (MEXT) and the JST's Institute for Bioinfomatics Research and Development (BIRD). The Core Technology Development Program aims to develop the fundamental technologies needed for the database integration and to implement them on a portal site. The program will develop and apply search technologies suited to integrated databases with a huge volume of data and will provide an ideal user environment.
 The program will perform the R&D needed to implement the database integration and also will ensure the maintenance of quality and the advancement of functionality of the integrated databases. The program will produce high-level, readily applicable research on the core technologies needed to promote database integration so that the objectives of the NBDC are achieved.
Policy of the research supervisor on researcher selection and program administration:
 As stated above, the Core Technology Development Program aims to create the core technologies required to further promote database integration at the JST's NBDC and to increase the value and usability of the databases. A variety of technologies must be developed to obtain the maximum benefit from the integrated databases, and the content of the databases must be enriched as well. These are the goals of this program.
 The core technologies developed using the findings of this program will make possible for the first time the addition of new value to the high-quality database content gathered from throughout Japan. Furthermore, the integrated databases will attract users from all over the world as Japan's national databases that are of global-standard quality, not "second best" to those of Western countries. Researchers will take pride in the fact that new value will be created from their research data registered at the databases.
 The program is charged with a mission whose two aspects seem at first glance to be hard to achieve simultaneously—(1) to develop tools that are state-of-the-art in terms of technology and applicable internationally and (2) to apply these technologies to create databases that are broadly accessible to researchers and others. And yet, it is vitally important that both aspects of the mission be achieved.
 Japan is often said to be advanced in information technology (IT); however, I believe that further efforts in this area are required in bioscience. As the driver of those efforts, the NBDC's Core Technology Development Program has a very important role to play, one that will have a wide-ranging influence on bioscience in Japan. I am confident that the results of this program will ignite and advance bioinformatics as well as IT research and industrial applications in Japan.
 User needs are becoming extremely diverse and are rapidly changing with the advancement of science. To develop core technologies to meet such needs, it is necessary to constantly anticipate next-generation technologies and maintain a close relationship with a broad range of users. Therefore, the program should apply agile methodology wherever possible, as this will lead to a design that is easy to maintain, improve, and add functions to later.
 As mentioned above, the program seems to have conflicting requirements in terms of development—namely, to develop state-of-the-art technology and to implement the integration quickly to ensure practical usefulness by a wide audience. In fact, however, these goals are not conflicting at all.
 First, I recommend that our program show that the technologies it is developing are state-of-the-art by actively releasing research findings through presentations at academic conferences and the publication of papers. This will show the quality and benefits of our core technologies. At the same time, I suggest that we also demonstrate to users that our technologies will be practically useful, by implementing the technologies in parallel with the release of the research results. I find that the acquisition of patent rights for computer software essentially has a negative impact on the practical application of such software and on science itself in the field of bioscience, because the true purpose of the software is for it to be used widely enough to accelerate bioscience research. Researchers can instead obtain de facto credit by actively publishing outstanding programs and algorithms.
 I work at a Japanese pharmaceutical company's research institute. As you might expect, we conduct computer-based searches on genetic data and other literature in the ideation stage of drug discovery research to determine the kind of drugs to develop. Then we synthesize and assay many compounds, extracting enough information to obtain a final structure. At the clinical trial stage, we again extract and analyze clinical information to confirm the safety and efficacy of the candidate drugs from a variety of angles. In other words, bioinformatics—or how the vast range of relevant data is used—is so important that one could say success depends on it.
 This is true in other bioscience fields as well. I know of many contexts where databases and their related technologies are actually driving science. My experience in creating databases for pharmaceutical research has taught me that the real value of a database depends on usability, namely, on whether users can actually use it. Of course, open-access policy and close cooperation between developers and users are required in order to attract a large number of users. Also important are robustness that is a prerequisite for open access, high-level technologies that always anticipate the next generation of technology, and flexible structures that can handle the rapid advancement of science. I look forward to applying my knowledge and experience in overseeing this program.
 There is a limit to what a single company or industry association can do in this era of information explosion. Therefore, another important mission of this program is to support industry by creating an information infrastructure. The collaboration between industry and academia is still inadequate in Japan, but closer cooperation will be required from now on. Some of you may think that you cannot contribute to science if industry is involved, because industrial entities seek patent protection. I have no intention of denying the necessity of patents in industry, but this thinking has changed greatly over the past few years. Before that, competition over gene patents clearly interfered with the advancement of science. As a result, however, patent strategy was revised, and patents are now limited to direct protection of commercial products or usage. More specifically, I believe that the results of this program, in which industry has been and will be involved, should also be published after patents have been acquired based on specific information. In the future, it would be wonderful if new and valuable findings could be made by combining this information with totally different data. Of course, increased disclosure could even provide effective protection against malicious patent acquisition.
 Again, I believe that broad use of these integrated databases as Japan's core databases will directly result in the advancement of bioscience as well as the development of industry in Japan. It would give me great pleasure if qualified researchers would take up the challenge of playing a key role in this program.
Database Integration Coordination Program
Outline: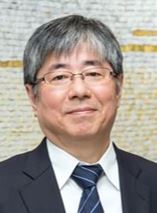 The Database Integration Coordination Program aims to construct integrated life science databases organized by type of organism, research field or objective, and type of data. The program strives thereby to improve the usability of databases located throughout Japan and the world. More specifically, integration will be promoted by type of organism (e.g., Homo sapiens, animals, plants, microorganisms), research field or objective (e.g., pathology, neuroscience, evolutionary biology, developmental biology), and type of data or omics (e.g., genome, proteome, metabolome, interactome, phenome).
 This program will support the construction of integrated databases that will become Japan's leading databases and central, hub databases worldwide in their research fields. Accordingly, the databases supported by this program must be highly comprehensive. This program will not support updates to individual databases, such as the enhancement of database functionality and the integration of databases that are tailored to the needs of a certain research lab or institute. In addition, it is not within in the scope of this program to support activities to produce data for deposit into the databases.
Policy of the research supervisor on researcher selection and program administration:
 Databases not only are infrastructure that is crucial for the promotion of life science research, but also are compilations of the knowledge accumulated to date through past research. They therefore constitute the frontier of life science research. In this respect, database construction can be seen as a primary goal of life science research. Currently, there are a number of large-scale projects underway in Japan and it is no exaggeration to say that the goal of these projects is to create databases. Databases are certainly not just tools for research nor do databases only play supporting roles. Rather, databases have the potential to play leading roles in life science by indicating directions for future research and bringing about changes in research methods.
 In light of the crucial role databases play in life science, a country's research strength is reflected in the number and quality of the databases that a country hosts. In Japan, however, databases have unfortunately traditionally been considered byproducts of research. Researchers believe that the construction of databases is not their main task, and that it is better to use databases created overseas rather than to make the effort to create their own.
 Underlying such thinking is researchers' belief that database construction is not real research but instead is a simple task that is not valued. However, database creation is not a simple task. High-quality databases cannot be constructed without intelligent, high-level research and development. It requires a researcher to consider the types of data that should be collected, the method by which the data should be collected, how the data should be annotated or curated, how to structure, express, and store the data for computers to understand it, and how best to search and utilize the data to create new knowledge and hypotheses. If database creation is considered a goal of bioscience, then database R&D must be thought of as a central challenge of bioscience itself.
 Today we face the consequences of undervaluing database construction in Japan, and we must deal with them. While bioscience has entered the big data era, scientific progress in bioscience as well as the industrial progress of biotech companies in Japan have stagnated due to our attitudes toward database creation. With very few exceptions, there are no internationally recognized databases in Japan. In addition, Japan has an insufficient number of specialists who can construct and utilize databases. All these issues directly affect the competitiveness of Japan's bioscience research and are not matters that only affect bioscience databases.
 To overcome these challenges, the Integrated Database Project funded by the Ministry of Education, Culture, Sports, Science and Technology (MEXT) was launched in FY2006. After four and a half years of this project, the database environment in Japan has significantly improved, although not all the issues have been resolved. Furthermore, the research community's appreciation of databases and of researchers who produce such nontraditional outputs has been greatly enhanced. The MEXT Integrated Database Project will close at the end of March 2011, and the National Bioscience Database Center (NBDC) will be established within the Japan Science and Technology Agency (JST) in April 2011 to further advance the achievements of this Integrated Database Project, as sustainability is critical in database development projects, although that is not the case for other kinds of research projects.
 A variety of activities are essential for the integration of databases: the establishment of rules and guidelines for data sharing, the development of information technologies and ontologies that enable complicated searches and knowledge discovery, the construction of integrated databases appropriate for each research field and objective, the cultivation of human resources specialized in database construction and integration, and the establishment of community standards and practices that appropriately value nontraditional outputs. Of these essential activities, the Database Integration Coordination Program will promote the integration of databases by type of organism, research field or objective, and type of data or omics.
 Although the Database Integration Coordination Program has similar objectives to the Integrated Database Project, this program aims to move a step further by constructing integrated databases that will become world-class, core databases in specific fields. Beyond simply serving as frameworks for data integration at individual laboratories or institutes, these databases will also serve as Japan's central and leading hubs. Those participating in the program are expected to develop databases that contain data not only from their own organizations, but also data produced by the research community and related research organizations.
 Once again, database creation is a central challenge of bioscience. Those involved in the program must consider how to make the databases self-sustaining over the long term and not totally dependent on the funding provided by the program. The program should be regarded as offering an "incubation period" for the development of integrated world-class databases for Japan. Due to budgetary restrictions and the nature of the program, research proposals that produce data for eventual deposit in the databases are not within the scope of this program.
 Databases are both the infrastructure and the frontier of bioscience. Moreover, the database coordination and integration is a high-level, intellectual endeavor; in other words, database creation is life science research. We look forward to receiving applications from forward-looking researchers who share this outlook.